Doberdol - Gjeravica peak - Doberdol
Babino Polje, Montenegro – Hrid lake – Plav, Montenegro
Trail distance: 18km
Accumulative height: uphill: 915m
Downhill: 915m
Elevation min: 1534m (5032ft) max: 2650m
Difficulty level: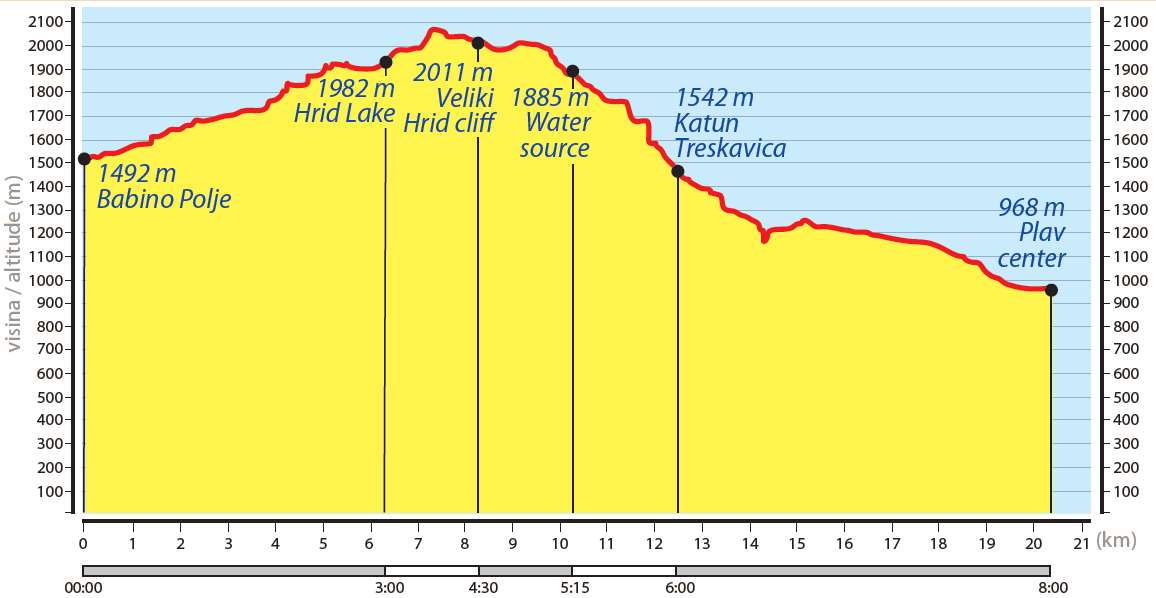 In this trail you will be climbing the highest mountain of Kosovo and the second highest of the Accursed mountains after Jezerca peak. The route to the summit from Doberdol is a straightforward hike.
This is a loop path that will take you to Kosovo, a border which is almost not protected at all. However during the communist regimes in this part of the world this was the border between Albania and Yugoslavia and one of the most protected borders in the world.